so, i've finally partially finished my first knitting project that wasn't a scarf!!! one sock! now all i have to do is make the match. it should go faster now that i kind of know what i'm doing with the double pointed needles. here it is!!!!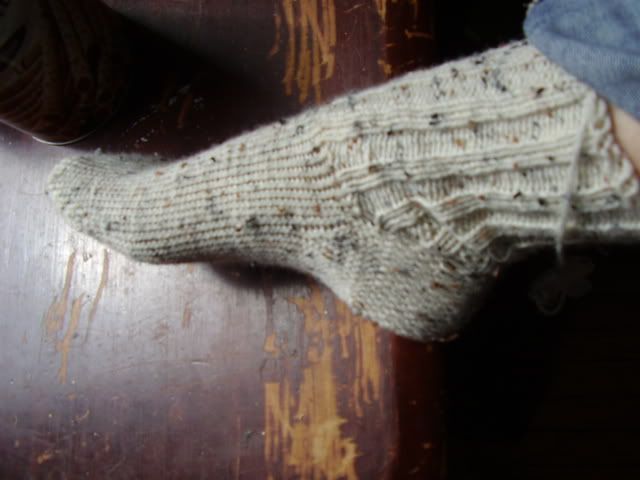 i used some cheapo Red Heart sport weight color: Aran Fleck thinking that it would be the smart thing to do since i didn't really know what i was doing. i do have some actual (and kickass) sock yarn for the next pair. oh, and i used Inox size 4 double pointed needles (dpns). they were awesome except for the fact that i overlooked the length when i ordered them. they're 12" and they were a lot of fun to try to wrestle while trying to keep from poking my eyes out.
secondly, i FINALLY re-did these wall hangings that i purchased at a bookstore over a year ago. i was inspired by craftster.org's thrift store art revamp craft challenge (thanks). here are before and after pics. woo! now my bathroom is officially the most coordinated room in our living quarters.