well, since my last post i've done x-mas gift crafts - the big one being my mom's chenille lapghan. i did this with a size Q crochet hook...and the lovely wenk is modeling it for me. as that skanky and talentless
fergie ferg would say, CHECK IT OUT!
also, i decided to do something with the big broken stereo thing today. i took it out of it's cabinet, took the glass door off and made it into a new "media center" to go next to the bookcase in the living area.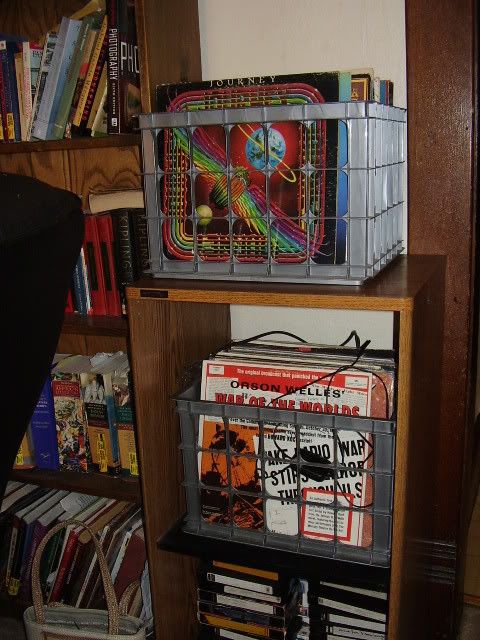 as i was taking the glass door out to the dumpster, i realized that i could do something AWESOME with it and a box of rockstar trading cards that we've had in the closet for about a year now.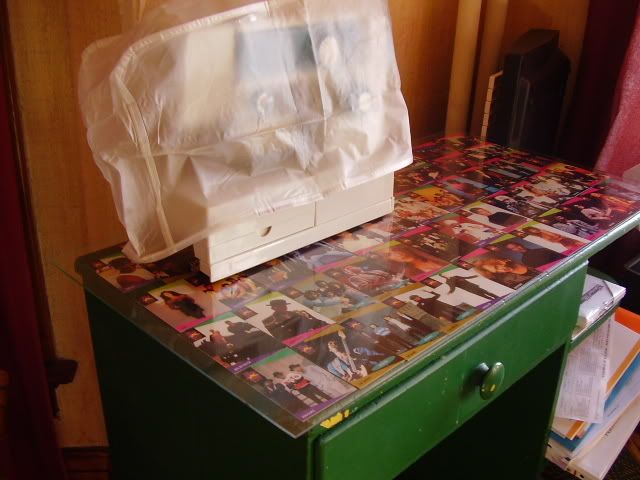 the glass piece is a bit bigger than the desk itself but it should work...so long as i don't go crazy with the sewing machine.
oh, and i know you're wondering about the awesome tackle box. it is THE BEST X-MAS gift EVER! from kristi....along with the fabric shown in front of it on the desk. here's a couple of close -up pics of kristi's boredom-turned-craftiness